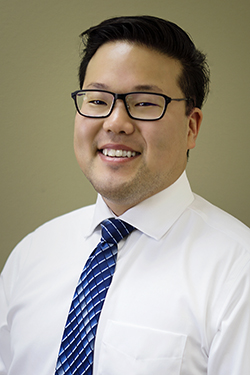 Rustin Park, MSN, RN-BC, NEA-BC
Chief Nursing Officer
Russ Park, MSN, RN-BC, NEA-BC is the Chief Nursing Officer at Seven Hills Hospital. He has been with Seven Hills Hospital for the past three years as the Director of Performance Improvement and Risk Management prior to accepting the position of Director of Nursing in 2015. Under his leadership, he has helped dramatically reduce the need for restrictive interventions leading to the successful elimination of mechanical restraints. In addition, he has partnered with the University of Nevada, Las Vegas in providing clinical supervision for both psychiatric nursing and nursing leadership students. Russ is passionate about patient safety and mentoring new graduate nurses believing that they are tomorrow's leaders.
Russ received a Bachelor's in Nursing from the University of Nevada, Las Vegas in 2009, a Master's in Nursing from the University of Phoenix in 2014, is board certified in Psychiatric Mental Health Nursing since 2013, and board certified in Nurse Executive, Advanced.
Russ Park is a member of Sigma Theta Tau International Honor Society of Nursing and a United States Air Force Veteran.